Kudos to actress January Jones for eating her placenta, and not being afraid to talk about it!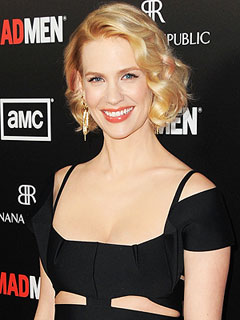 I admit, at first I was sceeved out too, but then she stated we are the only animals who don't.  Interesting. (I've also noted previously, we are the only animals who drink milk after infancy, and the only animals who drink another animal's milk– meant for baby cows– how is that not sceevy?)  And there seem to be oodles of health benefits, including preventing postpartum depression.  Sounds good.
Plus, it's not like she's chocking her placenta down raw and pulsing.  It's dried and turned into tidy little capsules– just like any other vitamin– as long as you don't think about it.  Or do, and be proud of yourself.  Just be aware, I've just read that sometimes your placenta is sent to the morgue, so I guess if you want to keep it, discuss this before they take it downstairs.
Loading ...